Heat end losing streak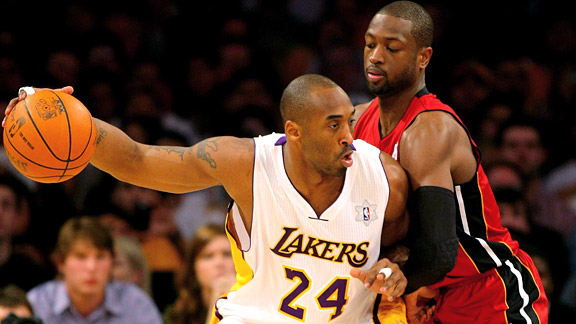 After losing the last five games, the Heat went into a game yesterday against the defending champions, the Lakers, and were considered underdogs. The Lakers had won their last eight games and were considered on a hot streak, yet the Heat were the ones who emerged victorious.
Considered to be one of the most anticipated games of the season, the defending champions versus the star studded cast that is the Miami Heat, these teams put on a show.
Kobe Bryant as usual led the Lakers in scoring, with the first ten points being scored by the Black Mamba. Later in the first half, the game revolved around Gasol and Bosh as they exchanging points and occasionally harsh words. The first half ended with a close score of 55-53, with Miami leading.
The second quarter consisted mostly of more sloppy game play, yet the score remained close until the final 90 seconds, where it was a game of Kobe's offense versus Wade's defense. Wade got the better of Kobe and the Heat prevailed with a score of 94-88.
After the game, with a sense of revenge, Kobe returned to the Heat's court, and as the janitor cleaned up the popcorn off the seats, Kobe practiced jump shots until midnight when he was forced to leave.
This loss illustrated Kobe's devotion to the game mentally and physically.